Top 6 Reasons To Choose Cashew Nut Cutting Machine
Posted by Admin on August, 07, 2020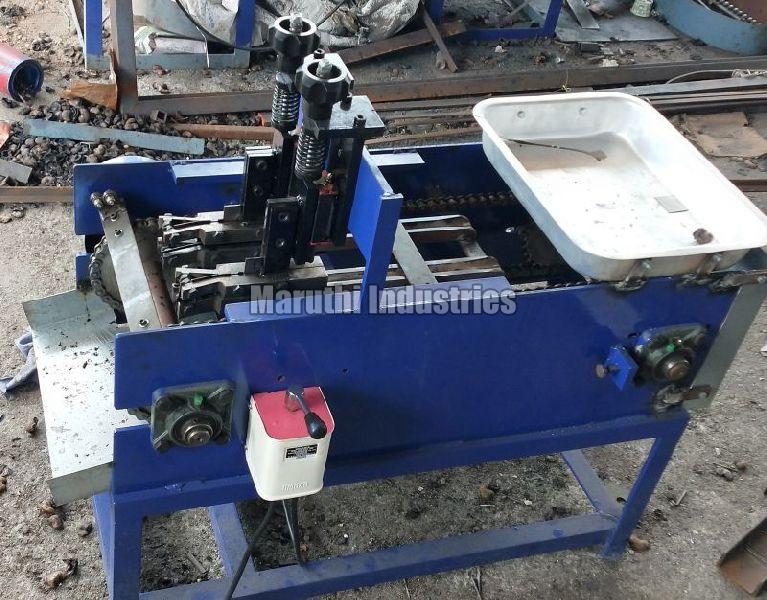 Machines have made our life easier. Not just household machines but also the machines used in industries are efficient and reduce the workload. Several machines are used in the industries to lessen their work and also to produce products with accuracy. One such machine is the cashew cutting machines. The semi automatic cashew nut cutting machines are amazing to use. These machines cut the nuts in an accurate shape and also help manifold the production.

Cashew nuts have been viewed as a delicacy for years. They have extraordinary flavour and amazing health benefits. Unusually manufactures sell cashews in their shelled state. This is because the shells contain a resin which is not safe for consumption. One can choose to purchase roasted or raw cashew. There are different flavoured cashews available as well. This means they can be used as a snack apart from smoothies, stir-fries, salads and other such meals.

Cashews are preferred all over the world. Therefore to increase your business you should use a cashew cutting machine in your company to increase your production. Here are some benefits of using this machine.

User-friendly
These machines have a user-friendly interface. Your workers do not have to take additional training to use these machines. These machines are semi-automatic which means that you need to switch it on and the rest of the work will be done by itself. Anybody can use this machine without any trouble.

Cost-Effective
This machines reduced the cost of production. They cut off the labour cost and can produce more goods than what you can produce using manual labour. The machine is best for your company as it will increase the profit earned by decreasing the cost of production. It is economical to have this machine in your company.

Maintenance Free
These machines do not require maintenance at regular intervals. It can last for years if used properly. They are made with good quality raw materials and amazing parts which prevents it from break down. This saves you from the heavy repairing costs that people usually suffer from. Also, make sure to get it from a reliable source so that you receive top class machines only.

Consumes Less Power
The cashew cuter machines suppliers and manufacturers supply machines that consume less power while working. They are superior and doesn't more work and doesn't increase your electricity bills. This is a plus point for the industries as they can save money in their production process and will get work done faster with accuracy.

High Performance
The cashew cutting machines are extremely high in performance. They can produce in bulk faster and easier and without getting heated up. They have a long life of used properly with minimum rest.

Easy Installation
These machines are easy to install and also easy to use. Sometimes the sellers give free installation services along with the machines. You can avail those services and get your machine installed in your industry.

These were some of the benefits of choosing semi automatic cashew nut cutting machines. Choose the best machines for your industries from trusted sellers at an affordable price.